Overview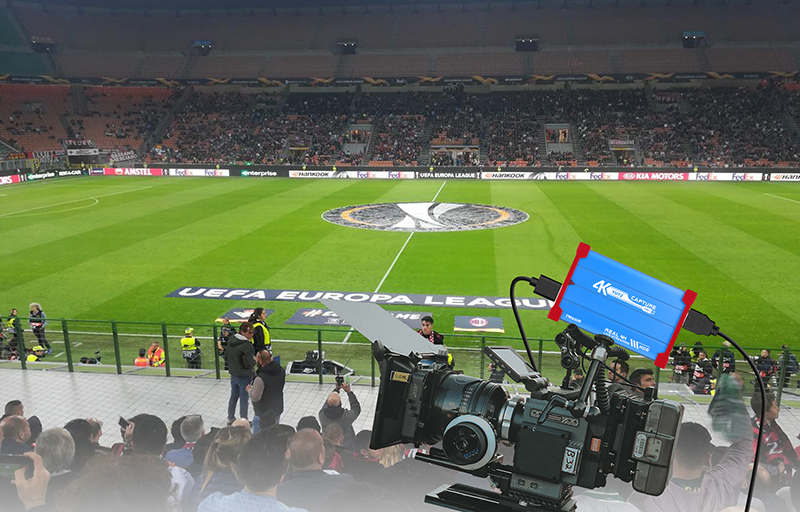 Real 4K@30Hz USB3.0 Capture, 4K@60Hz HDR HDMI Input and Passthrough with Strong Compatibility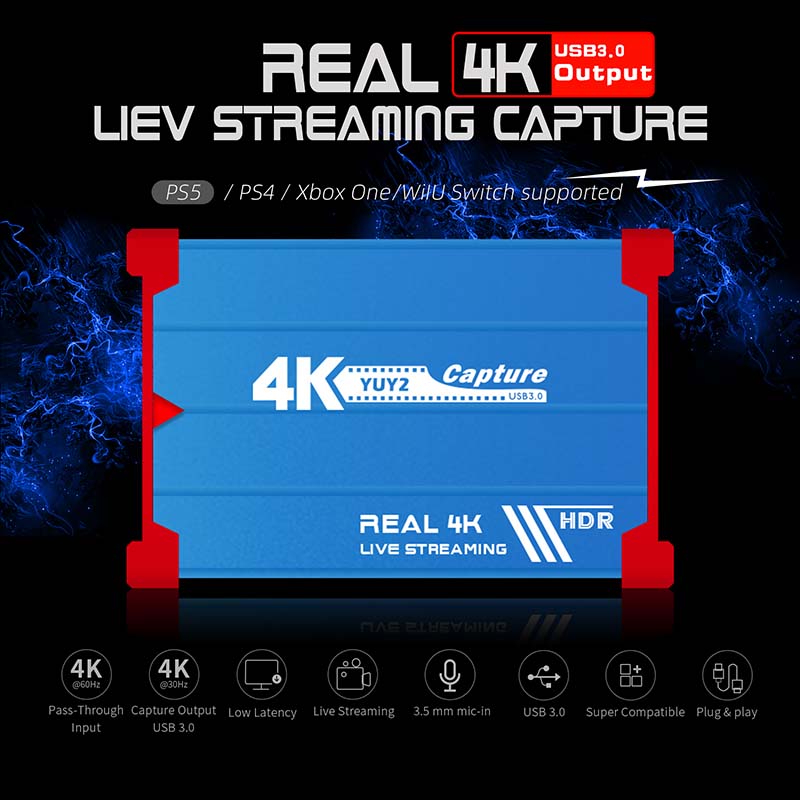 The HDMI capture card has a strong compatibility,it can support to capture 4K@30FPS HD video and it can be compatible with all 4K@30Hz 1080P 720P hdmi device, such as PS5, PS4, PS3,Wii U,Xbox One, Xbox 360, Wii, Nintendo Switch, DVD, camera, ZOSI security camera, DSLR and set top box etc.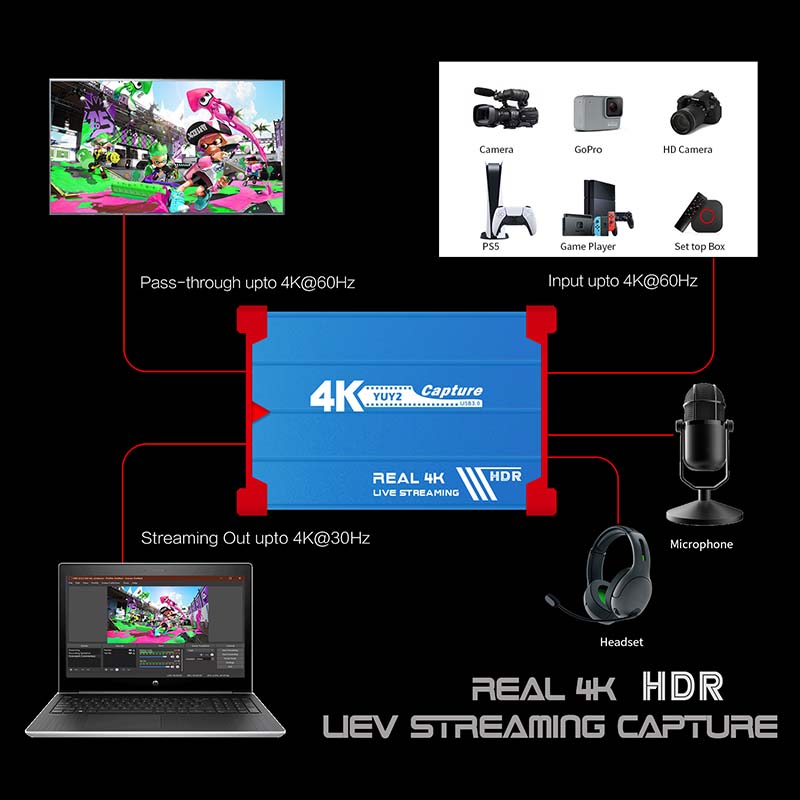 NV12 4K 30FPS and YUY2 4:4:4 1080P 60FPS HDMI Capture Card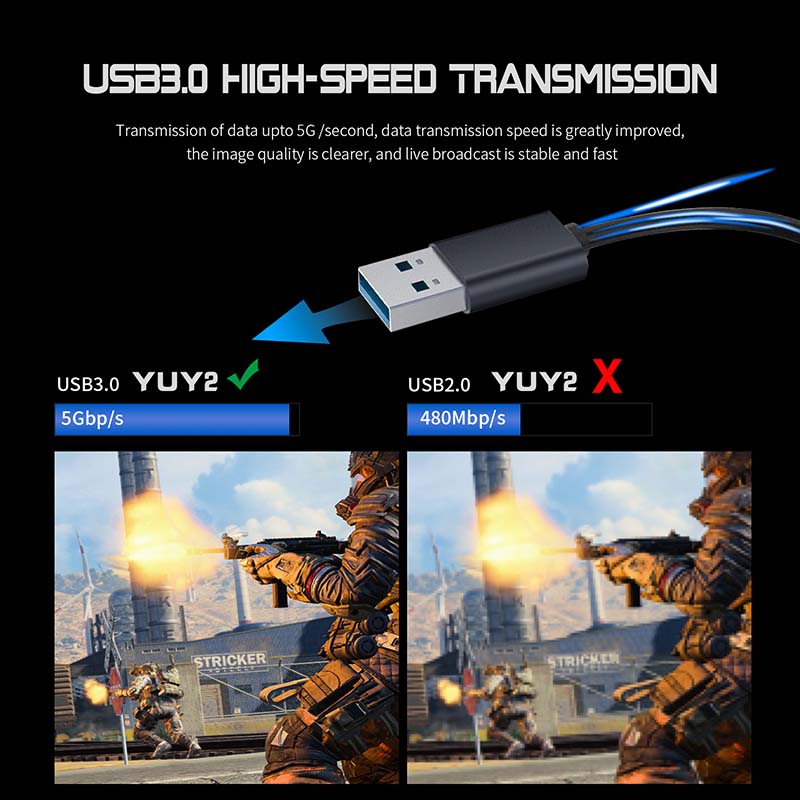 Support OBS NV12 4K 30FPS and YUY2 4:4:4 1080P FPS capture, this setting can make your live broadcast more clear and beautiful, it is very useful for your game live streaming,online video conference,online teaching broadcast,Zoom(Microsoft Teams) live streaming,etc.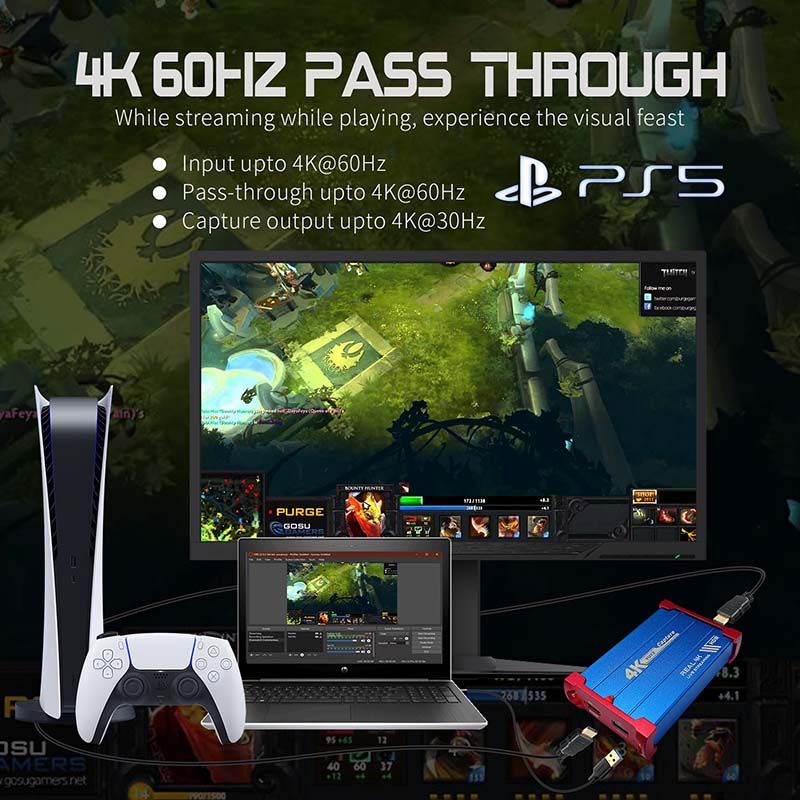 USB3.0 Faster Data Transmition and 3.5mm Audio-out Mic-in in Jack

USB3.0 high speed transmission port,let your live streaming to OBS,Zoom,Microsoft Teams,Twitch,Youtube,Facebook Live ,Potplayer and VLC more easily.Through the Audio-out and Mic-in interfaces, you can monitor the live broadcast sound and collect your voice at the same time of the live broadcast.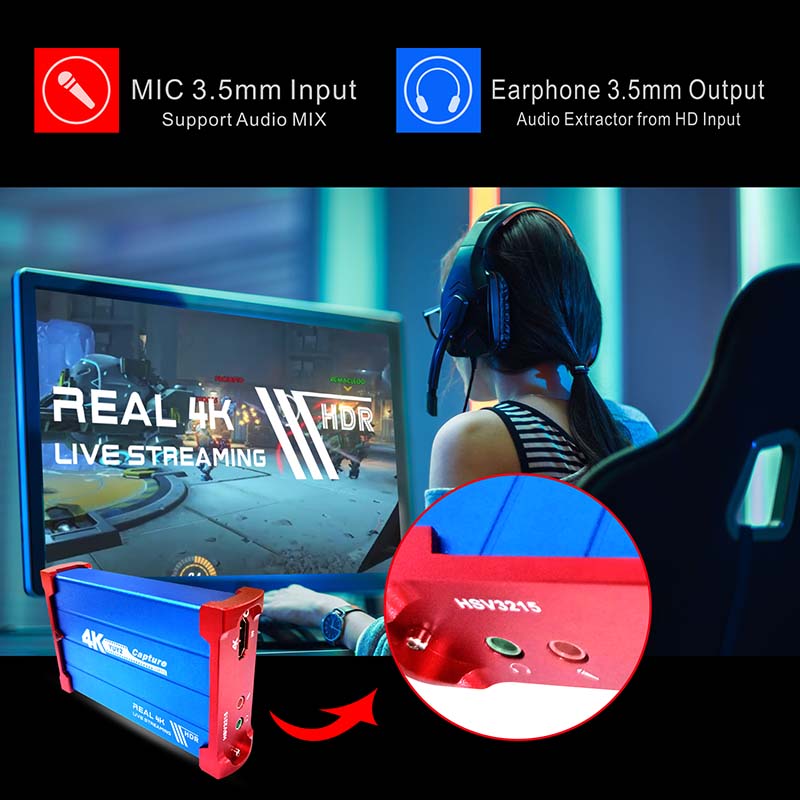 Zero Latency HDMI Passthrough

There is no latency when you use the hdmi loopout port, the hdmi loopout port is very usefully when you are making a game live streaming.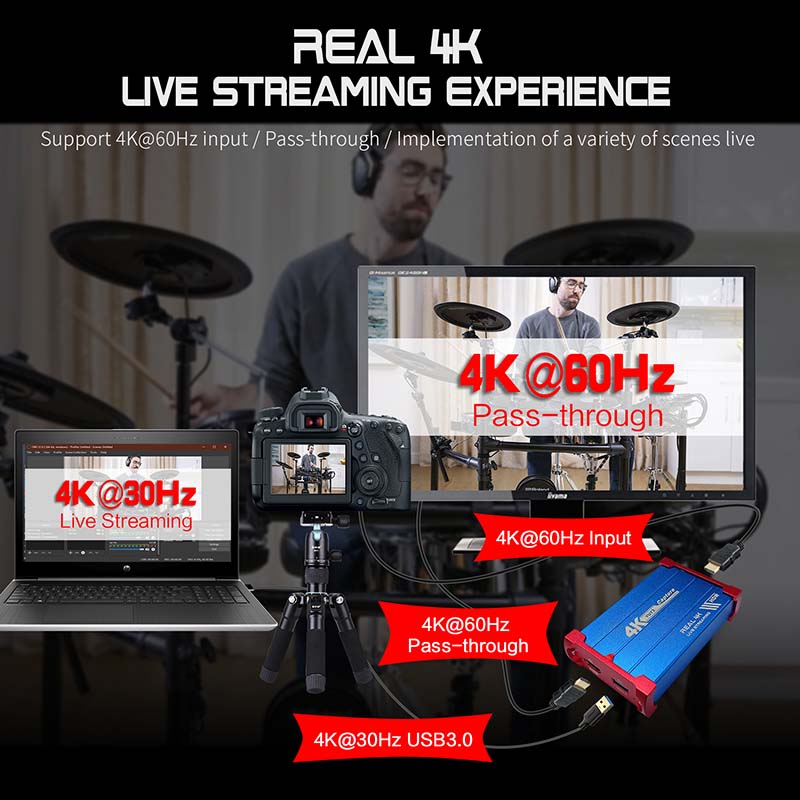 Plug and Play,No Need to Install Driver

It is compatible with Linux, Mac OS, windows 7/8/10, very easy to setup, there is no need to install driver.